Competitive Market Area Reports
Take a moment to view an example of one of our new Competitive Market Area Reports. Clear, concise and accurate, these reports are created for any geographic area or builder or master plan using Magic Pro.
We can create one or more to meet your needs or you can subscribe for unlimited reports. See a sample Competitive Market Area Report below where we chose a one-mile area to analyze.  We could have chosen any area and drawn it on the map.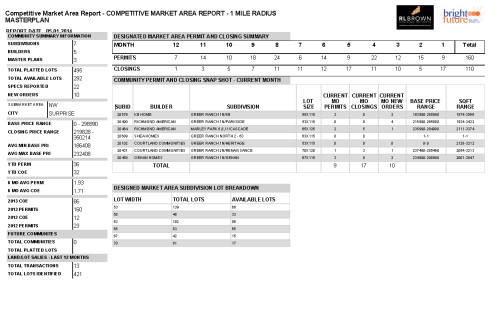 This report focuses on Mattamy Homes Westwing Mountain Pradera, a community in the northwest valley submarket area. Plan sizes range from 2,379 Sqft. to 3,621 Sqft. Base price ranges from $338,990 to $392,990 as of May 10th.
The report identifies a $4500 price increase over the last six months for each plan. It also identifies the current average base price in this community is $365,657, and the 6-month average closing price after upgrades and incentives is $419,198.
The current reported incentives were $5,000 towards options and $5,000 towards closing costs with their in-house lender.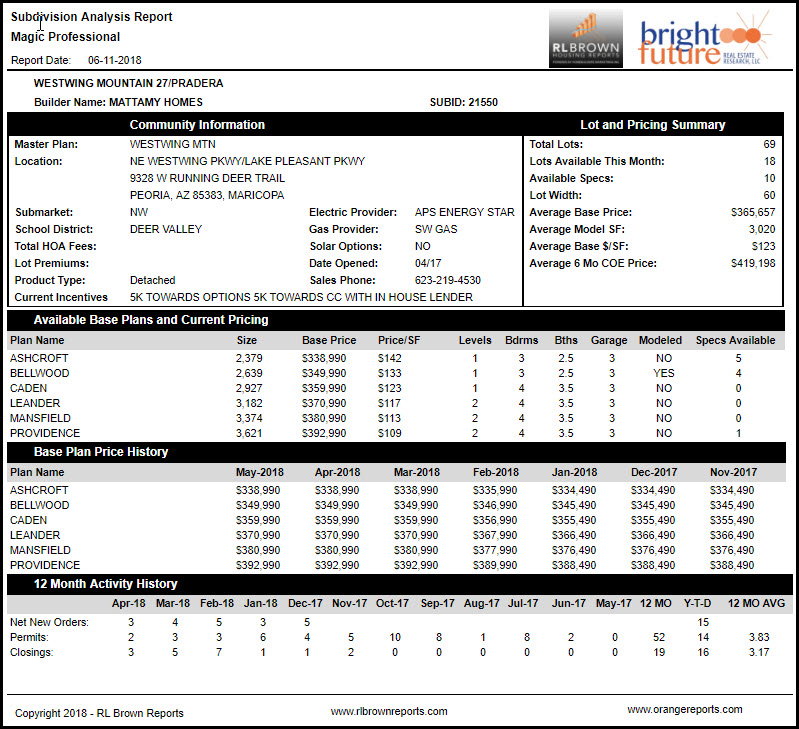 If you are a subscriber to our monthly you know we reported a median new home price of $320,687 last month. This number is calculated each month from the recorded new home closings for all of Metro Phoenix which includes both Maricopa and Pinal County.
Does this tell the entire story of new home affordability? The more finite but still big picture sncan be found by looking at specific competitive market areas using M